We are based in London (UK) and produce high quality printed materials for trade, business and personal use at the very best prices across the UK.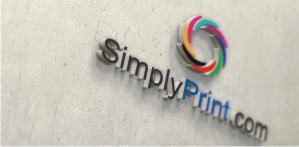 We have been operating since 2005 and have delivered printed products, such as business cards, leaflets, flyers, banners and many others - to thousand's of satisfied customers.
Need to make a great impression? Try SimplyPrint today!
---
Low Prices

We continually monitor prices in the industry to ensure our print prices are the most competitive around. We are committed to providing you the highest quality products at the lowest prices.

That means you can be confident of getting a great deal every time we do business and why many trade and creative agencies in the UK choose us too.

We are committed to displaying our prices and printing times clearly and dispatch all products to Mainland UK free of charge.

And if you can supply print ready PDFs, adhering to our technical specification we can drive our prices down even lower. Contact us on 0207 117 2844 for more details.

Fantastic Print Quality and Materials

If you want crisp printing and sharper images look no further.

Our presses and finishing equipment use the latest technology to produce a full range of commercial, digital, large format, instant and promotional print - including our heavy weight business cards, leaflets and flyers.

Whilst we ALWAYS use the finest quality materials - amongst the heaviest in the UK - because it's not just how your print looks, it's also about how good it feels in your hand. In particular, if you want to leave a lasting impression our heavyweight business cards pack a punch without leaving a hole in your wallet.

When you place an order we employ stringent quality checking (for example, making sure your logo will print clearly - and if not, then usually redrawing it free of charge). We then continue to keep an eye on your order all the way through to dispatching it.

Fast and Reliable Delivery

We have amongst the fastest printing times in the UK. Our 4 printing presses help us maintain this speed.

Express orders can be dispatched (and even delivered) within a few hours. Our record for processing an express order and dispatching it stands at 20mins!

Real Customer Service

Customer service is at the heart of everything we do at SimplyPrint. That's why our customers come back time and again because we consistently raise the bar for other printers to follow.

We don't just pay lip service, our tried and tested processes block problems before they occur and we constantly re-evaluate our methods.

It is our job to make sure you get the very best results, and customer satisfaction is at the heart of everything we do.

We believe that we have the best customer service in the UK. We train our staff to have the mindset that the customer comes first. If something goes wrong (which is very rare considering our high order volumes) then we will try and resolve the issue swiftly - even if it means bending over backwards to resolve the issue!

We offer you several ways to contact us, including by phone, email and WhatsApp.

All Files Accepted

We are probably the only printer in the UK that will accept all file types (including sketches) and take time to set them up correctly without any extra charge. We do not constrain you to provide a print ready PDF with crop marks etc.

We are happy to receive a photograph of the card you want us to reproduce, a Word document or even a hand drawn sketch.

We won't blindly print everything we receive. Every file is checked by a designer for any issues with a free proof generated for every order. We are happy to make unlimited changes for FREE until you are ready to sign off the design.

Each project is given the time and attention it deserves, ensuring that you receive a high quality finished product that reflects you and your organisation.

To read more about what happens when we receive your order, please read about our Quality Check.

Make Business Cards Online

If you do not have a business card design, then take a look at our professionally designed business card templates. Using our interactive and very easy to use online business card design tool, you can quickly customise our templates to create your own unique business card design that will help you stand out from the crowd.

We are happy to receive a photograph of the card you want us to reproduce, a Word document or even a hand drawn sketch.

When we receive the files, we Quality Check them and then set them up for print.

We then email you a proof to make sure you understand what you will be receiving. You can ask us to change elements in your proof as many times as you like. We only print once you have approved the proof.